Get to know Adittee.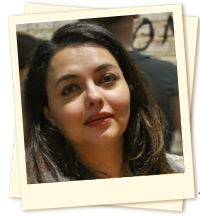 Adittee, was born in 1974 in Yamunanagar in India and is a mother of two beautiful daughters. With a Degree in Early Childhood Care and Education and Psychology, she designs Preschool Curriculum and Toys for children between 2 – 10 years.
Adittees' mission
Her Mission is to Bridge the gap between the toy manufacturers and the Children by providing innovation toys and toy design concepts that are loaded with unique learning opportunities, simple in function and rich in the learning experience they provide,

She believes that toys for children should be fun, stimulating, help build attention span and encourage children to find answers though play and with this belief she designs

Adittees'educational background, knowledge of child development and years of experience interacting with children gives her toy designs that extra edge. Adittees' toys are Featured in catalogs of leading toy companies.